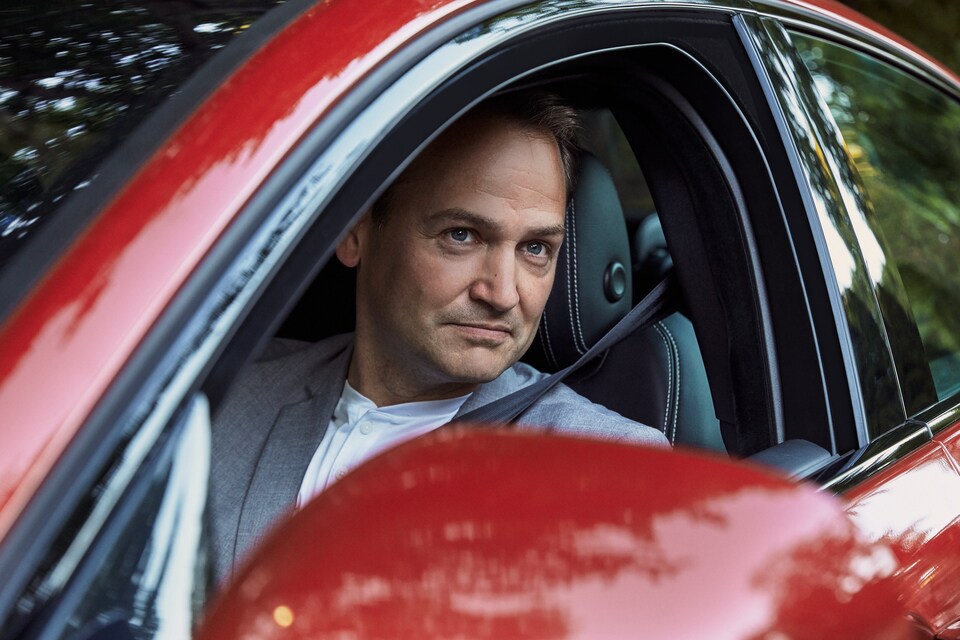 Hours
Monday

9:00AM - 7:00PM

Tuesday

9:00AM - 7:00PM

Wednesday

9:00AM - 7:00PM

Thursday

9:00AM - 7:00PM

Friday

9:00AM - 6:00PM

Saturday

9:00AM - 5:00PM

Sunday

Closed
To Buy or To Lease? That is the Question We're Here to Help You Answer at Cherry Hill Jaguar!
Buying a luxury car is an investment. The drivers we serve at Cherry Hill Jaguar from Mount Laurel to greater Philadelphia are unique and diverse. So it makes sense that no single auto financing option is right for everyone. Take a look at the benefits and drawback that come with leasing or buying a new or pre-owned Jaguar so that you can make a decision that is right for you. 
Auto Financing: Car Loans
Financing a car is, simply put, a loan agreement set up by the dealership and a bank with consideration to your budget. Working with a bank or credit union from around the area, you and your sales representative can work out an auto loan agreement that you pay off in monthly installments until the full retail price of the car is paid off. The biggest benefit to financing with a car loan may be complete ownership; after the conditions of the loan agreement are met, the car or SUV is yours to own for as long as you like. This may be a cost savings if you want to keep the car for the entirety of its life. Another benefit of financing is that a loan agreement carries considerably fewer restrictions (wear-and-tear and mileage) than a lease agreement as long as the monthly payments are met in a timely manner.
However, anyone who has received a loan of any kind knows that there are a few downsides to financing with a car loan:
Potentially higher costs: In a loan agreement, your down payment and monthly payments include a variety of other factors such as New Jersey state tax, titles and registration fees.
Higher down payment may be required: Depending on your financial situation, you might be asked to pay a higher down payment, with some banks and credit unions requiring a 10-20 percent down payment due at loan signing. This can be advantageous, however, as a higher down payment typically results in lower monthly payments over time.
Depreciation over time: As you are paying off the car over a longer period of time, excessive wear-and-tear will accumulate, leading to your car decreasing in value, this is called "depreciation." While depreciation does not affect your monthly payments, as it would in a lease agreement, it can certainly affect the car's resale value, should you decide to sell it.
 Auto Financing: Jaguar and Car Leases
If you're someone who can't decide which Jaguar they like best and want to try a couple first, then a lease agreement is the best way to go for you. In a lease agreement, you and one of our sales representatives find you a brand-new Jaguar model and let you drive it for a short-term predetermined period with payments being made as you go along. 
One big benefit of a lease agreement is that you don't have to decide on one model over the long term; once your lease is up, just turn in the car to the dealership and pick out the next new Jaguar model you want to drive! Since a lease agreement is short-term, some costs are minimized considerably as you're only paying for a certain percentage of the vehicle's overall value with no ownership involved.
While a lease agreement is a cheaper option ion the long run, that offers a wider selections of autos to choose from, there are a few drawbacks to leasing too:
Mileage restrictions: While the conditions of each lease agreement vary, most agreements set restrictions on how far you can travel with the car during the lease agreement. Commuting to Ocean County or Burlington, NJ might be easier, but a long distance road trip could be out of the question.
Excessive wear-and-tear can cost you money: Accidents do happen, be they major or minor, but in a lease agreement, any excess wear-and-tear put on the car could be met with extra financial penalties.
No equity: When you finance a car through a loan, you build up a lot of equity and credit, which can save you money on your next car when it comes time to trade in your Jaguar. With a lease, no equity is built and you'll likely have to pay your down payment out-of-pocket.
We're Here to Help Philadelphia Area Drivers Decide!
There's a lot of information to process, with a lot of benefits and downsides to be had from each of these financial arrangements. Let our auto financing experts are here to help! They'll evaluate both factors and help you determine which option is best for you and your needs. 
The Cherry Hill Jaguar finance team members are exceptionally skilled in finding fair and reasonable car loan and Jaguar lease agreements, so let them be your advocates and find you a fair deal! Your next Jaguar model awaits you here at Cherry Hill Jaguar, so come test drive a new or used Jaguar and get started building your deal! We're proudly serving the Moorestown area as well and our finance team can be reached at (877) 697-3465 with any questions you might have. See you soon!