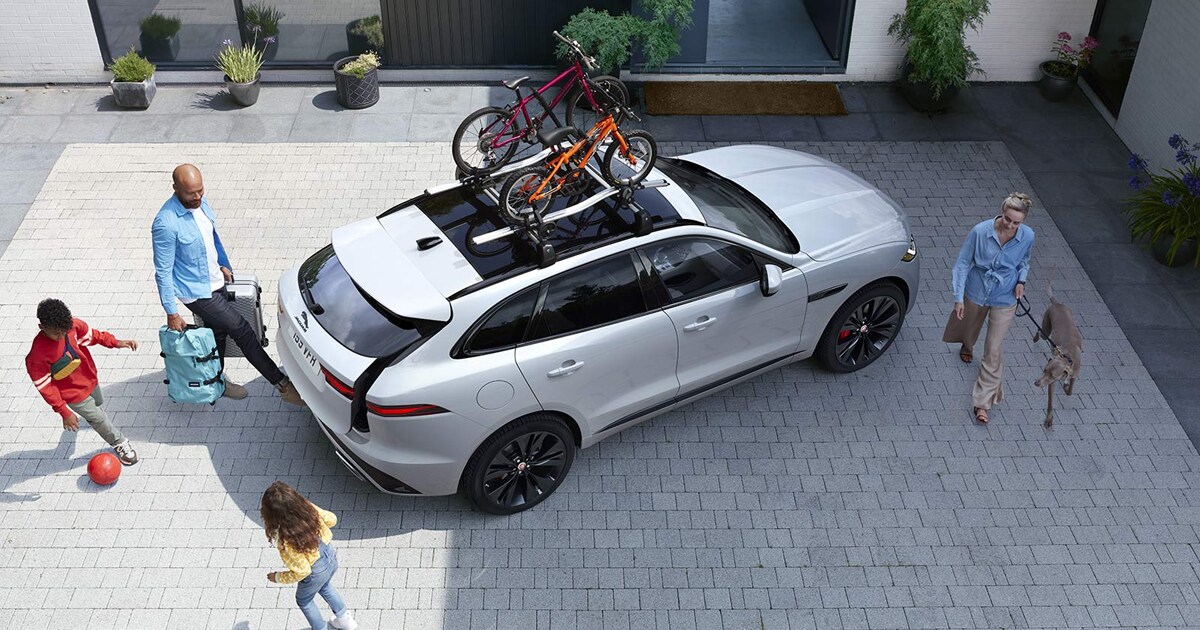 The Jaguar is a brand that has shown that the beauty of a car is in the simplicity of the make. More so, the way they have stood the test of time in the market with their exquisite designs is a trait worthy of accolades. The new Jaguar F-PACE model is another show of excellence by Jaguar. This car is set to bring beauty and excitement to the everyday ride of the owner.
What makes this car special is the intentionality in the upgrade of features. From the engine specs to the exterior and interior designs; all were made to make the heart of the Jaguar SUV lovers skip a beat. The car had its first public reveal in 2015, July the 4th. It was seen ushering out the racing team, Team Sky in the Netherlands.
Furthermore, one of the attributes of the F-PACE that makes it alluring is its general aesthetics and design. This design idea was from the 2013 Jaguar C-X17 model car. Little wonder, the 2017 Jaguar F-PACE received an honorary award as winner of the 2017 World Car of the Year. In the same vein, it won the World Car Design of the Year Awards at the New York International Auto Show. These show a good fact about the style and functionality of the F-PACE.
The exterior was styled by Ian Callum, the British car design legend with excellent expertise in styling cars for Ford, TWR, and Aston Martin. The major parts of the Jaguar F-PACE are made with aluminum and magnesium for places like the cross-car beam. The interior of the car also steals a leaf from the excellence of the beauty of the body.
The operational finesse that follows the Jaguar car is retained in the F-PACE as well. An example is in how the rotary gear rises when the car is started. Also, there is the InControl Touch Pro system which allows for premium in-car entertainment via a 10.2 inch (26.5 cm) touch screen. It also helps with satellite navigation. In fact, some models of the F-PACE allow for the unlocking of the car via smartphone applications to control it remotely during preheating of the interiors or other functionalities.
Wrapping up, the F-PACE SUV model is built just for your comfort and maximum car efficiency. If you've been thinking about upgrading your vehicle, it's time to test drive the 2021 Jaguar F-PACE! Drivers near Philadelphia and Deptford can contact the team at Jaguar Cherry Hill to schedule your test drive today!