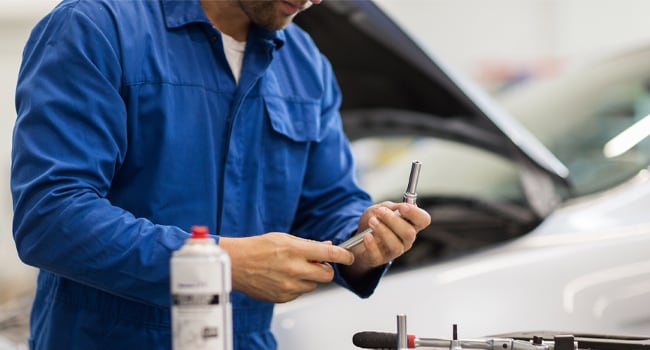 When should you service your Jaguar vehicle near Philadelphia? The service department at
Jaguar Cherry Hill
can help you maintain your luxury model. Every vehicle requires a different level of care, which is why you need a professional on your side. You can also look in the owner's manual to see what's recommended.
Why Jaguar Maintenance is Important
If you want your Jaguar to be reliable and safe, it's imperative that you maintain it. Otherwise, it can't provide you dependable service to stay on the road. However, it's not always easy to know when you should maintain your Jaguar.
When you bring your vehicle to us, we take maintenance to whole new levels. We offer a complimentary multi-point inspection. By checking over all of your major vehicle systems, we ensure that there will be no surprises while you drive. Not only does this save you time in the long run, but also plenty of money.
When Do I Service My Jaguar?
The majority of Jaguar vehicles require service every 5,000 to 7,500 miles. However, you wouldn't hurt your vehicle by visiting our service department early. Getting regular service is one of the key ways to prolong the life of your vehicle.
Because you have a busy schedule, we ensure that our technicians remain flexible to accommodate your needs. We want to make the process as easy and pain-free as possible.
It doesn't matter how many miles you currently have on your Jaguar; we can help. Let us take a look at maintaining your Jaguar, so you can get back on the road. Call today to schedule an appointment with one of our factory-trained technicians. We hope to take care of you and your luxury Jaguar model.
If you are in the market for a new or pre-owned Jaguar, you can also browse our online inventory to see what's available.