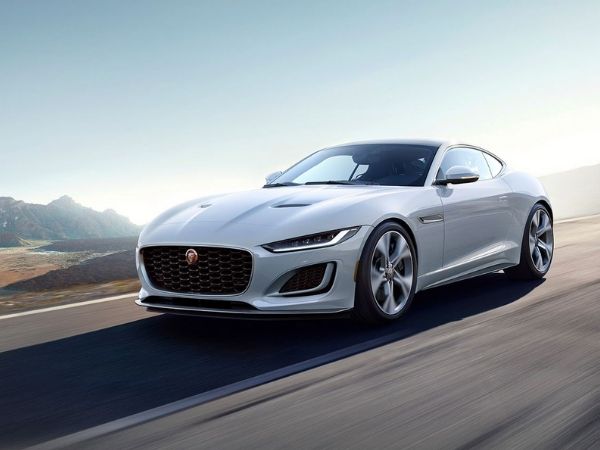 Few cars can boast of the performance that a 2020 Jaguar F-TYPE claims. If you haven't seen what makes this vehicle special, it's time to take a look at Jaguar Cherry Hill.
2020 Jaguar F-TYPE Configurations
There are ten configurations available with the new 2020 Jaguar F-TYPE. There are five coupe options, as well as five convertibles and five various engine choices. You can also choose from rear-wheel or all-wheel-drive.
Standard on the F-TYPE Coupe and Convertible is a 296-horsepower 2.0-liter turbo-four. It also comes standard on the F-TYPE Checkered Flag Coupe and Convertible. This engine will take the F-TYPE from 0-60 mph in only 5.4 seconds, reaching a top speed of 155 mph. This engine combines with a six-speed automatic transmission.
There is also a 340-horsepower supercharged V6 engine in some F-TYPE models. This motor takes the 0-60 mph acceleration to 5.1 seconds and pairs to an eight-speed automatic transmission. If you desire even more power, consider the 380-horsepower supercharged 3.0-liter V6 instead. This model will allow you to hit 60 mph in only 4.9 seconds.
Under the hood of the Jaguar F-TYPE R Coupe and Convertible, you will find a 550-horsepower 5.0-liter supercharged V8 engine. This is rated at a 0-60 mph time of 3.9 seconds, with a top speed of 186 mph. It pairs with an eight-speed QuickShift ZF transmission for maximum performance.
Finally, the F-TYPE SVR Coupe and Convertible models come with a 575-horsepower 5.0-liter supercharged V8 engine. This also pairs with the eight-speed QuickShift ZF transmission, allowing the car to go from 0-60 mph in 3.5 seconds, with a top speed of 195 mph in the convertible and 200 mph in the coupe. Plus, the SVR comes with all-wheel-drive for more control.
Drive Your New Jaguar F-TYPE Today
The only question left to answer is, what F-TYPE will you choose? Browse our online inventory and then schedule your test drive to feel the power of this sports car.