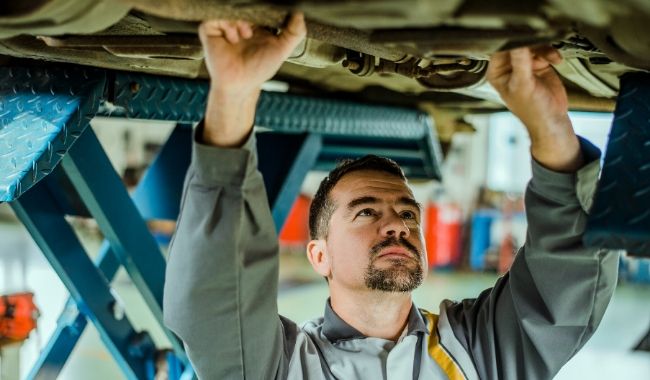 There's nothing quite as exciting as driving a Jaguar in Philadelphia. This reliable and stylish vehicle deserves the best care possible. That's why we recommend having your Jaguar serviced and maintained by factory-trained technicians. The team at Jaguar Cherry Hill has the training and skills you need. Consider these benefits of bringing your Jaguar to us for repairs.
Guaranteed Repairs
When our factory-trained professionals repair your vehicle, the work is guaranteed. You don't get these same guarantees by taking your Jaguar to the local mechanic down the road. Our technicians are specially trained to handle your everyday concerns, which is why we can guarantee the work we perform.
Genuine Jaguar Parts
Another thing the local shop isn't doing is guaranteeing the parts. All of our components come directly from the Jaguar factory. We only use genuine parts to ensure you receive the highest level of quality. There's no need to wonder about the life of your parts or how they will perform. Our parts fit your Jaguar perfectly and work as they did when your vehicle was new.
Professionals With Current Training
In the real world, you will find a lot of mechanics that got their certifications and never learned another thing. These mechanics work at most local shops and are never pushed to do more. This leaves them uneducated and out-of-date with what's current. We don't operate that way. Instead, our technicians must regularly take new training programs to ensure they know about all of the latest developments and fixes. That's why Jaguar vehicles that come to our shop are fixed promptly and quickly.
Get Your Jaguar Serviced
Whether you need to maintain or repair your Jaguar, it deserves the best treatment. Bring it to Jaguar Cherry Hill to ensure it receives top-notch treatment and care. Then, you can get back to enjoying your Jaguar the way you want.
March 23, 2020 Update:
Our service and parts departments are open Monday thru Friday from 7:30 AM thru 5:00 PM. Pick up and delivery available. Click here to Schedule Service.