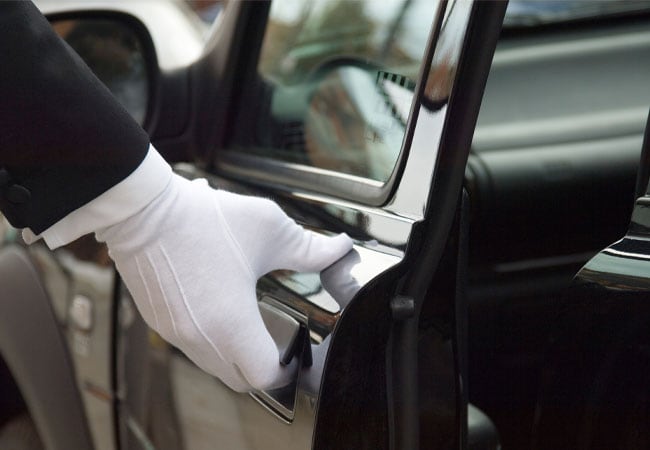 As always, we continue to put your safety and that of our employees first. As we've learned more about coronavirus (COVID-19), we have implemented new steps to protect the public. We also continue to monitor the situation through the World Health Organization (WHO) and the Centers for Disease Control (CDC) to find better ways to serve you.
Safe Place to Buy a Jaguar in Philadelphia
We strive to provide a hygienic and clean environment, today and always. We've recently heightened our efforts to help fight the spread of coronavirus. Some of our newest practices include:
· Cleaning public areas with hospital-grade disinfectants more often. This includes the lobby, bathrooms, door handles and more.
· After a loaner vehicle returns or a test drive is complete, we thoroughly clean the car. We pay close attention to the touch zones, such as the hard surfaces, seats, steering wheel and door handles.
· Antibacterial hand sanitizing stations are included throughout the dealership for customer and employee usage.
· If an employee feels sick, they are advised to go home and talk to their doctor.
As more safety protocols become needed, we will also implement them. Our team is receiving constant instruction on how to keep you healthy.
We Are Staying Open for Business
Even in the midst of this outbreak, you need access to reliable transportation. That's why Jaguar Cherry Hill remains open. We are here to help you find the new or pre-owned Jaguar of your dreams. To limit time in our dealership, consider some alternative options we offer.
· Shuttle for service appointments
· VIP vehicle pickup or delivery
· In-office/in-home sales meetings
· Phone consultation to work out agreements
· Online chat or text to answer your biggest questions
· Online credit applications for leasing or financing
· Virtual sales options with the help of Webcam, FaceTime or Video Chat
We continue to monitor the status of COVID-19 and will adjust our efforts as needed. This might also require us to change our hours slightly. However, we will remain open to supply your Jaguar car buying needs. If we can do anything to help you, please let our team know.