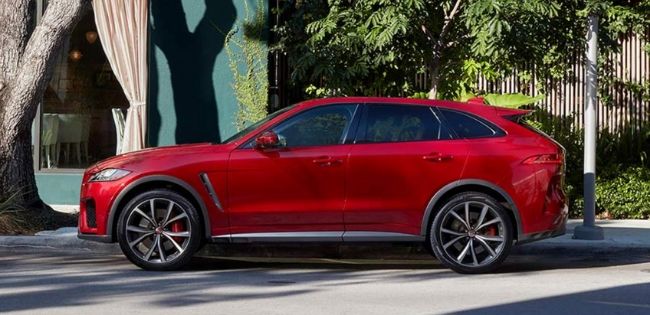 The 2020 Jaguar F-PACE in Philadelphia is an SUV that everyone wants to drive. However, you have more options than just driving the newest model. In fact, at Jaguar Cherry Hill, we have a full inventory of both new and used F-PACE models to drive.
2020 Jaguar F-PACE Specs
The 2020 Jaguar F-PACE is known for its athletic handling, superior passenger space and potent engine options. It's part of the same generation that's been around since 2017. However, in 2020, Jaguar added two new trim levels: the Checkered Flag and the 300 Sport. Additionally, there is no diesel engine available on the 2020 F-PACE models. For this model year, you can also find Android Auto and Apple CarPlay added as standard safety features.
With four 2020 Jaguar F-PACE engine options and nine trim levels to choose from, there is sure to be a model that suits your needs.
Save Money with a Used Jaguar F-PACE
If you are looking for a cheaper cost, consider buying a used F-PACE in Philadelphia instead. The 2018 F-PACE comes with a turbo-four. Additionally, you can find a high-performance SVR trim with the 2019 lineup. This model also comes with a larger touch screen than previous models, as well as some new standard safety features.
It's time to travel with your family in style. Whether you choose a new or used F-PACE to own, we have the model you are hoping for at Jaguar Cherry Hill. Browse our online inventory and ask our finance specialists about the latest offers. You can lease a new F-PACE or purchase a used model to keep the price down. Additionally, there are numerous options and upgrades to consider adding that will help make the F-Pace your own. Just imagine the fun you can have behind the wheel of this high-quality F-PACE SUV.