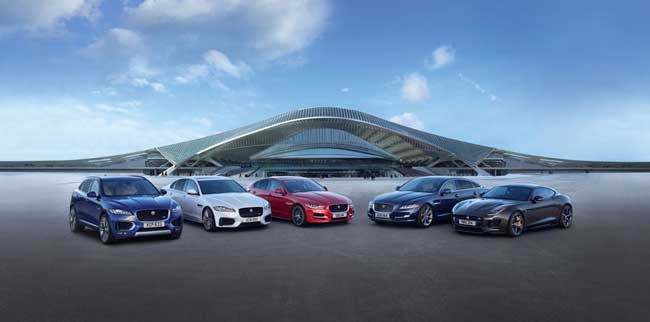 Are you hoping to find a pre-owned 2019 Jaguar I-Pace in Philadelphia? At Jaguar Cherry Hill, we have the low-mileage used Jaguar models you want to drive. You can find a multitude of options with the features and style you want. If you want a quality selection of used luxury cars with less than 30,000 miles, you've come to the right place.
Used Jaguars for You
At Jaguar Cherry Hill, we have the pre-owned premium vehicles that put a smile on your face, and many of them feature mileage that's under the 30,000-mile mark. Why should you choose a vehicle with low mileage? Usually, these cars are in pristine condition. Considering they are only a couple of years old, there isn't a lot of wear. Plus, these models have the latest technology and features, without paying the new-car price.
Because we want to offer you a deal, we make sure the sticker prices are as low as they can go. We want you to achieve a large cost savings versus buying the new model. If you want to minimize your investment, then buying a used Jaguar is the way to go.
We are ready to find the pre-owned, low-mileage Jaguar to suit your needs. If we don't have the one that you want, we are happy to find it for you. You can browse our current selection online, or contact our team to schedule an appointment.
Drive a Pre-Owned Jaguar
If something catches your eye, it's time to take a test drive. Our certified pre-owned Jaguars come with plenty of benefits that offer you peace of mind. Don't miss out on the incredible savings we are offering right now. Our helpful staff will also help you figure out the best financing arrangement so you can have low monthly payments. Contact us today.