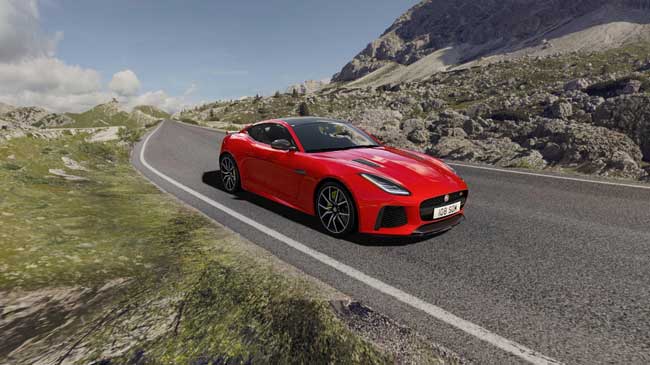 As you look at the new Jaguar car models in Philadelphia, you instantly recognize that the F-TYPE is fast. But just how fast does this car go? Let's take a closer look at the new F-TYPE at Jaguar Cherry Hill.
Jaguar F-TYPE Speed
The 2020 Jaguar F-TYPE speed depends on which powertrain and model you choose. With the base turbocharged 2.0-liter motor, this vehicle pumps out 296 horsepower. This engine takes the F-TYPE 0-60 mph in just 5.4 seconds and features a top speed of 155 mph.
There is also a supercharged V6 engine that outputs 340 horsepower. This engine has a 0-60 mph time of 5.1 seconds with a top speed of 161 mph. This engine also features a higher-output model with 380 horsepower instead. This additional power creates a 0-60 mph time of 4.9 seconds and a top speed of 171 mph.
Even better than that option is the 5.0-liter V8 engine with 550 horsepower. This motor has a 0-60 mph time of 3.9 seconds and a top speed of 186 mph. But that's not the end of it; there's an even more powerful model instead.
At the top of the line, there is an SVR model with 575 horsepower from the 5.0-liter V8 engine. This motor boasts of a 0-60 mph time of 3.5 seconds and a top speed of 200 mph. That makes the F-TYPE one of the fastest performance cars on the market.
Buy a Jaguar F-TYPE
You can experience the thrill of speed with the 2020 Jaguar F-TYPE in Philadelphia. Stop by our dealership to check out the inventory and take a test drive. We guarantee the performance will blow your mind. Plus, this power is paired with a sleek style that can't be ignored. We have some amazing F-TYPE lease deals happening right now.