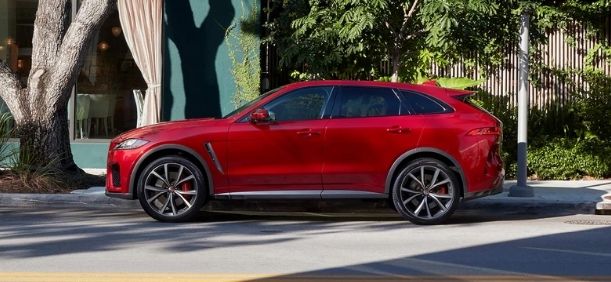 After you pick out your dream Jaguar in Philadelphia, you want to know you are doing everything to protect it. At Jaguar Cherry Hill, we have options that will help you sleep easier at night.
Jaguar Warranty
Aside from your factory warranty, you might find that additional protections are needed. Talk to our team about the protection plans and warranties you can choose.
The best time to figure out what you need is before you make the purchase. You can use our online tools to find the best options before stepping into our dealership. This research will save you some time when you come in to finalize the paperwork. When you sit with our team, you can specify what extra protection you want and avoid having to do your homework then.
Warranties Available After the Sale
What do you do if you leave our dealership and later decide you want to take advantage of some additional protections? You can contact our team to discuss your options. With some protection plans, you can add the warranty on later. However, there are some limitations to this, so you shouldn't count on this as your primary method of protection. It's far better to get covered during the sale.
We also recommend talking to our team about an extended service plan. With this pre-paid coverage, you can rest easy knowing that the parts, labor and sales tax of qualified repairs is covered. You can pay for each repair you need out of pocket or rely on this coverage to protect you. As with all of our plans, everything operates seamlessly, ensuring that you won't have to haggle and beg for protection.
Your friends at Jaguar Cherry Hill are here to help. Talk to us about the ways to protect your luxury Jaguar today.