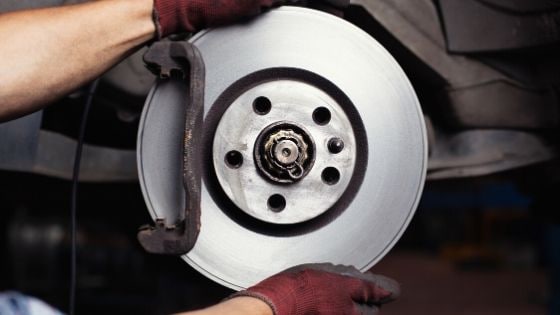 Most people don't think about what condition their Jaguar brake pads are in, but it's essential for your safety. Your brakes must be in good condition and you also need to have brake pad replacement when you first notice failure. You don't want higher repair bills or to compromise your safety.
At Jaguar Cherry Hill, our team believes in educating you about your vehicle's brake maintenance because we want you to save money and stay safe.
What are Jaguar Brake Pads?
Brake pads are parts that sit in between the brake caliper and rotor. This helps the tires rotate to a slower speed and then stop. If your brake pads are in bad condition, it could also wear down the other parts of the braking system.
If you maintain your Jaguar brake pads, you drive in safer conditions and avoid costly repairs.
Symptoms of Bad Jaguar Brakes
When the brake pedal is depressed, your vehicle's pads wear marginally. Over the course of time, the material on the brake pads wears until it's completely gone. You want to replace them before they become unsafe in Philadelphia.
Watch for these signs that you need to replace your brake pads.
· Squealing/Screeching Noises: When you push on the brake pedal, you hear a weird sound. This is because the metallic shim indicator that is embedded on the brake pad alerts you with this sound when it's getting low.
· Grinding/Growling Noise: If the brakes continue to wear, you hear metallic grinding sounds. This is because the pads have completely worn away and the metal parts are making contact. You need to replace them right away before more damage occurs.
· Brake Indicator Light: Newer model vehicles contain a dashboard light that alerts you when it's time to replace the brake pads. Service your vehicle if you see this light.
Plus, you can visually inspect your brake pads by looking through your wheel spokes to check for wear. If you see more than ¼-inch thick of the material, you don't need a brake inspection yet.
Trust a Jaguar Technician with Your Brake Pad Replacement
You should not take your Jaguar anywhere but to someone that knows your vehicle. At Jaguar of Cherry Hill, we use only parts that come straight from the factory and hire technicians that are certified to service your Jaguar. Schedule your brake service today.