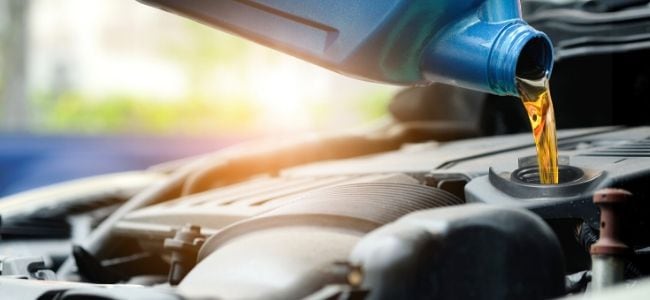 Getting an oil change for your Jaguar is something you can't neglect, but where should you take your luxury vehicle? We will look at the top reasons to bring your vehicle to Jaguar Cherry Hill for oil lube and filter maintenance.
Your Jaguar Needs an Oil Change
Getting an oil change is one of the most basic tasks you can have performed on your car or SUV, yet many people continue to neglect it. With regular oil changes, you extend the life of your motor and help your vehicle run the way it was intended. Adding fresh oil reduces wear, cleans out the engine and maximizes the performance.
When Should the Oil Be Changed?
Motor oil starts to break down over time and lose its effectiveness. You don't see this happening, but the engine feels it. Pay close attention to the mileage and have your oil changes performed at regular intervals to ensure no damage occurs.
Top Reasons to Visit a Jaguar Dealership for an Oil Change
Bring your vehicle to Jaguar Cherry Hill for an oil change. We offer the best value in the market. It's assumed that the dealership is the most expensive place to get an oil change, but the reality is that our prices are quite competitive. With your oil change, we also provide other services, such as a multipoint inspection, fluid top-off, synthetic oil, battery test and a brake inspection. Your average lube place isn't offering these services.
Not only do you get an extreme value, but you also save time. We perform your oil change quickly while you wait in a comfortable setting. In fact, our area even comes stocked with refreshments and you can access our free Wi-Fi.
Most importantly, when you bring your Jaguar to us, you are guaranteed expertise. Your Jaguar requires skilled technicians that know what they are doing. The local lube doesn't provide that for you. Our technicians have been trained to work on your car and will only use genuine parts for maintenance or repairs. Schedule your visit today.