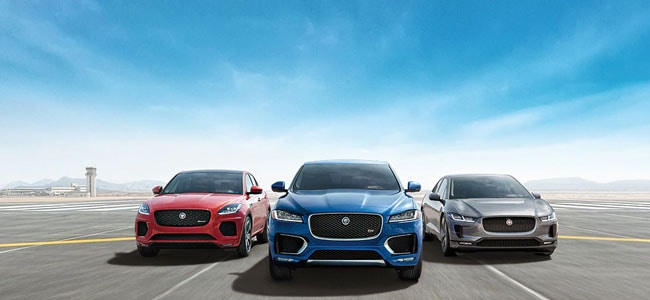 Jaguar is well-known for its consistent output of high-performance vehicles. Combining this performance with the dynamics of all-wheel drive (AWD) can lead to amazing results. The Jaguar all-wheel-drive system enhances performance and handling by transferring torque to the front or back wheels. Here are the many new Jaguar models that offer all-wheel drive. Let's take a look at the models for your next Jaguar in Philadephia.
2019 Jaguar XE AWD
The Jaguar XE is a small luxury sedan. It boasts of either a turbocharged 4-cylinder, turbo-diesel or V6 engine. It comes equipped with rear-wheel drive. However, the XE has the option of upgrading to all-wheel drive.
2019 Jaguar XF AWD
The Jaguar XF is a midsize luxury sedan. It also offers all-wheel drive. It is powered by a turbocharged 4-cylinder, turbo-diesel or V6 engine. This model adds another level of handling, as well, because there's optional All-Surface Progress Control as well.
2019 Jaguar XJ AWD
The Jaguar XJ is a full-size luxury sedan. It comes standard with rear-wheel drive but has the option of AWD. Engine choices include a turbocharged V6 or supercharged V8.
2019 Jaguar E-PACE AWD
This compact luxury SUV has all-wheel drive standard. Available engines include two turbocharged 4-cylinder options, with either 246 hp or 296 hp.
2019 Jaguar F-PACE AWD
All trims of this crossover SUV come standard with all-wheel drive. Engine options include a turbocharged 4-cylinder, a supercharged V6 or a turbo-diesel engine.
2019 Jaguar I-PACE AWD
This crossover is Jaguar's first electric vehicle. It comes equipped with AWD. It also has two motors, one for powering the front wheels and one for the back.
2020 Jaguar F-TYPE AWD
All-wheel drive is offered beginning with the second trim of the F-TYPE. Engine options are a supercharged V6, turbocharged 4-cylinder or a V8.
What AWD Jaguar Do You Want?
The choice is yours. At Jaguar Cherry Hill, we have a full inventory of AWD Jaguar cars and SUVs. Stop by today for a test drive and see what makes these so desirable.