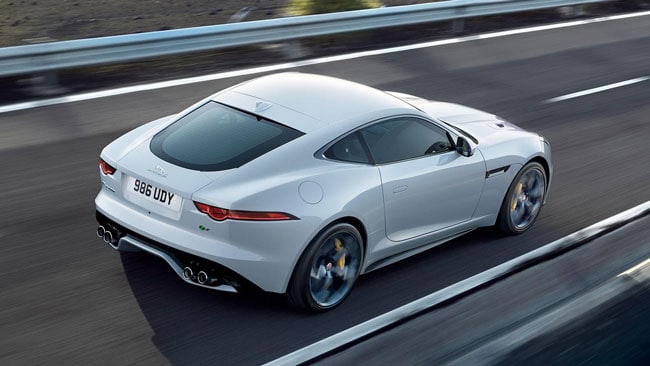 When it comes to two-door high-performance vehicles, the 2020 Jaguar F-Type can't be beaten. It provides the driving experience you crave and the powerful engines that get you excited. You can even choose between a rear-wheel or all-wheel-drive configuration, allowing you to customize the adventure you desire. Let's take a closer look at this exceptional model at Jaguar Cherry Hill.
2020 Jaguar F-Type Specs
First, you get to decide whether you want a convertible or solid-top coupe F-Type model. The coupe features better handling because of the additional structure and lower weight, but having the wind swooping through your hair is worth that sacrifice.
Then, you have to decide how much power you want to enjoy. The 2020 F-Type comes standard with a 296-horsepower 2.0-liter turbocharged four-cylinder engine. If you want to upgrade from there, you can opt for the 380-horsepower 3.0-liter supercharged V6 engine instead. If that's not enough for the speed demon inside of you, then it's time to buy a supercharged V8 instead. These produce between 550 and 575 horsepower, depending on which one you choose.
Once you have the configuration and power out of the way, it's time to choose your interior features. Thankfully, the Jaguar F-Type comes with everything you could need, but there's always room to add more.
Drive a 2020 Jaguar F-Type Today
You will find this 2020 F-Type in our Cherry Hill Jaguar inventory. When you visit us, you can drive this model and others to determine what fits your needs the best. This is a vehicle that must be experienced to understand. Unless you've had power like this before, you have no idea what's coming. Just imagine how great you would look behind the wheel of this sleek model. We look forward to sharing the latest F-Type deals and incentives with you.