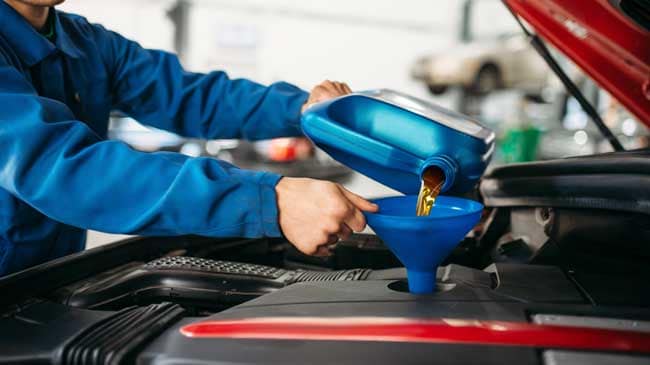 Oil changes are part of regular maintenance on any vehicle. When it comes to taking care of your Jaguar, you want only the best. The engine must be taken care of for this vehicle to continue to provide years of enjoyment. Not only do the right materials need to be used, but you want qualified technicians performing the service. To figure out the price of an oil change at Jaguar Cherry Hill, we have to look at several factors.
The Cost of an Oil Change
Oil change prices depend on what model Jaguar you are driving. It also depends on the type of oil the vehicle requires. There's no getting around the fact that Jaguar provides a lineup of high-performance vehicles. Synthetic oil is always best for protecting these luxury vehicles. While conventional oil is less expensive, it doesn't protect your motor as well. Check your Jaguar owner's manual to find out what oil is recommended for your model.
Any time that you bring your Jaguar in for an oil change, we are also going to recommend other maintenance checks. This might include your ignition system, steering or brakes. We do this to provide peace of mind for your on-road adventures.
Why You Must Trust us For an Oil Change
You could take your car to the local lube for an oil change. What you get from us is worth every penny. We provide access to Jaguar Certified technicians that have been specifically trained for your vehicle. Our team understands your car or SUV and knows how to treat it right. By coming to us for all of your service, you have peace of mind knowing that your vehicle is cared for correctly.
When you stop by to schedule your next appointment, why not take a look at a new or used Jaguar for sale in Philadelphia. We currently have an extensive selection of vehicles looking for a new home.