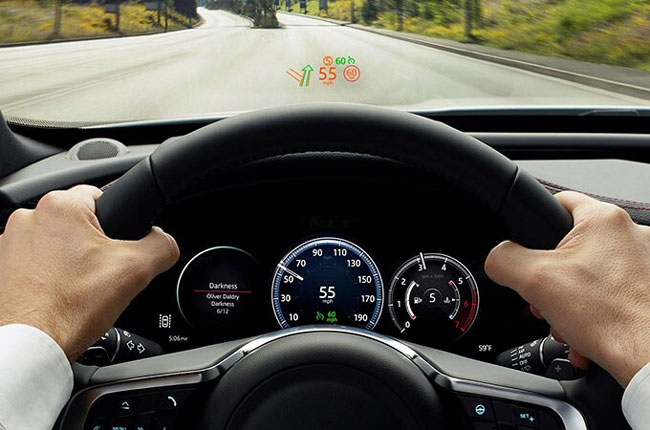 On today's roads, distracted driving continues to be a major problem. Car accidents happen every day because drivers are checking texts or paying attention to something other than the road. That's why Jaguar decided to become proactive in protecting people. If you want to prevent distracted driving, then it's time to check out the selection of Jaguar cars in Philadelphia. At Jaguar Cherry Hill, we have the new models that make driving safer.
New Safety Features
The head-up display in a new Jaguar for sale in Philadelphia keeps drivers safer on the road. With the head-up display (HUD), all important information is projected right onto the windshield in front of the driver. This includes car speed. When the driver doesn't have to take their eyes off the road, there's less of a chance of an accident. Furthermore, the technology alerts the driver to something critical with an audible sound.
By preventing distraction, Jaguar continues to pave the way for high-tech vehicles. Some other helpful features include automatic braking and blind-spot detection. There's an array of features to consider adding to your new or pre-owned Jaguar for sale in Philadelphia.
Jaguar is a Winner
After all of our years in the business, we continue to agree that Jaguar is a leader in technology that keeps people safe on the road. You can't get better than what Jaguar offers. We are the premier new and used Jaguar dealership in Philadelphia and we look forward to helping you.
Browse our
full inventory of cars
, online or in-person. Once you find the model that excites you, schedule a test drive with us. You can try out all the latest technology for yourself and check out the most recent Jaguar lease deals. Let us get you behind the wheel of a safer, more luxurious car so you can live life the way you should be.