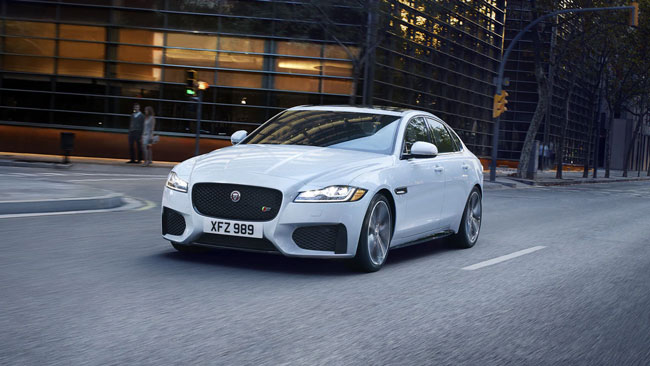 Many people know, and respect, the Jaguar brand. If you are in the market for a pre-owned Jaguar, though, how do you know that you are getting an authentic vehicle? The answer is the Jaguar Approved Certified Pre-Owned (CPO) program. So, why should you buy an Approved Certified Pre-Owned Jaguar at Jaguar Cherry Hill? Read on to find out.
7-year/100,000 Mile Limited Warranty
Approved Certified Pre-Owned Jaguars come with a 7-year/100,000-mile limited warranty. Unexpected repair work is covered by the warranty and is performed by Jaguar-trained technicians.
24-hour Roadside Assistance
If you are ever stranded on the road, our team is available to help 24 hours a day, 365 days a year through the end of the warranty.
165 Multi-Point Inspection
This thorough inspection ensures a comprehensive diagnosis. No detail is left unchecked, and you can drive your vehicle off the lot with complete confidence.
Vehicle History Report
This detailed report will highlight any previous records, including service history, ownership and mileage.
Road Test
Every vehicle in the Jaguar Approved Certified Pre-Owned program undergoes a road test. This ensures that every Jaguar handles and performs like a Jaguar should – agile, responsive and powerful.
Jaguar Technicians
Only Jaguar-certified technicians will work on your vehicle, both before your purchase and during the entire warranty period. Technicians undergo rigorous training to become Jaguar-certified and only authentic Jaguar parts will be used.
Transferable Warranty
If you ever decide to sell your Approved Certified Pre-Owned Jaguar, rest assured that the warranty will transfer to the new owner.
Why buy an Approved Certified Pre-Owned Jaguar? Confidence, peace of mind and the knowledge that you have purchased an authentic Jaguar vehicle. With its outstanding warranty coverage, the detailed inspection process, and support of the entire Jaguar team, you can be confident in your choice of vehicle. Visit today to find your next Pre-Owned Jaguar for sale in Philadelphia.