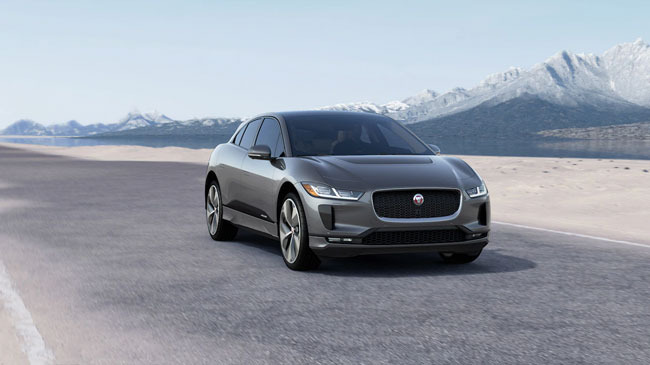 The 2019 Jaguar I-PACE and the Tesla Model X are two leading players in the electric SUV space. While both vehicles are technologically impressive, the Jaguar I-PACE holds the edge on a head-to-head comparison. Jaguar Cherry Hill offers you an in-depth investigation between the 2019 Jaguar I-Pace vs. Tesla Model X.
2019 Jaguar I-PACE Overview
The 2019 Jaguar I-PACE is an entirely battery-electric vehicle, in the Compact SUV category. This car strikes a delicate balance between the roomy functionality of an SUV plus the handling and precision you would expect from a Jaguar. It boasts 512 ft-lb. of torque and it will accelerate from zero to sixty miles per hour in just 4.5 seconds.
The I-PACE has a comfortable, spacious interior as well. It comes standard with many innovative technological features. These include Apple CarPlay and Android Auto, which are integrated stylishly into the console. Park assist is also a standard feature on the I-PACE and is one of many enhancements this vehicle has included to assist drivers.
Tesla Model X Overview
The Tesla Model X falls into the same category, the compact SUV, as the Jaguar I-PACE. However, there are many differences between the two vehicles. The starting MSRP for the 2019 Jaguar I-PACE is $69,500, while the starting price for the Tesla Model X is a much higher $83,000. The Jaguar I-PACE also comes with more federal tax credits ($7,500 cashback versus $3,750 cashback for the Tesla Model X). Many features you find standard on the I-PACE, such as parking assist, Apple CarPlay and Android Auto, cost extra or are unavailable on the Tesla Model X.
There is a notable difference in handling and performance, as well. The Tesla Model X has a slower acceleration speed of 4.6 seconds to go from 0-60 mph.
The Winner Is?
Across the board, the 2019 Jaguar I-PACE has the advantage over the Tesla Model X. The I-PACE is more affordable, performs better and comes equipped with more technological features than the Tesla Model X.
To try one out for yourself, visit our premier new and used Jaguar Dealership in Philadelphia.